5-Axis Horizontal Machining Center
TCX-365
Defining & Optimising Simultaneous 5-axis Process TCX - the new solution for all long & slender parts machining
Powerful 5-axis machining of long, small diameter parts into high-value added tools etc.

Programmable Tailstock for Automated Processing

 Simultaneous 5-axis in a
single set up

TCX-365 – the new machine in the armoury of those processing components in the L365 mm (14.37 in.) x D63 mm (2.48 in.) envelope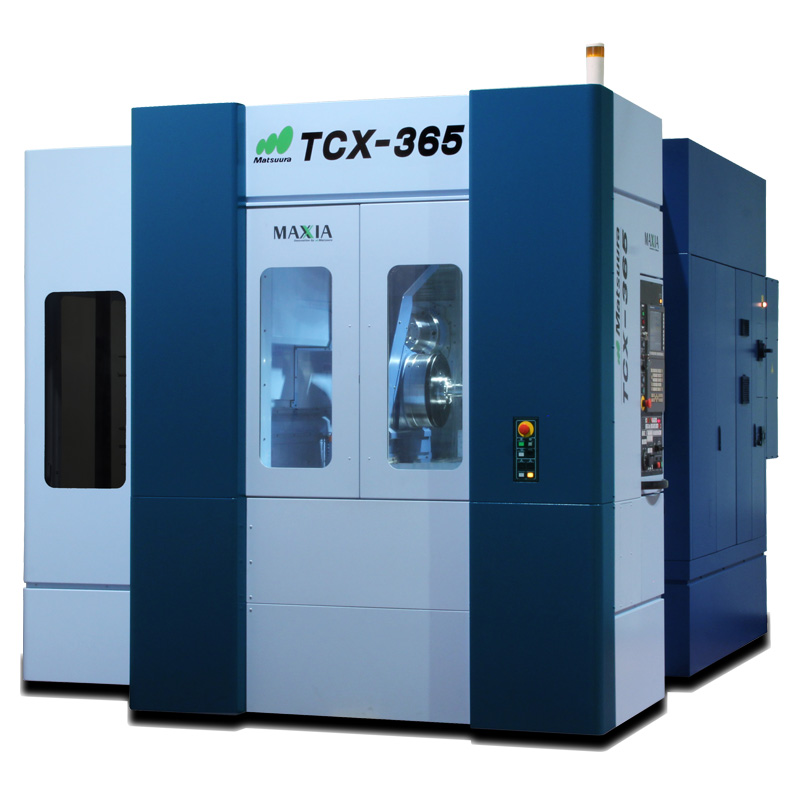 If you're not sure which product to choose...
Max. Work Size
Maximum Work Size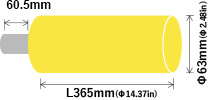 Max. work dimensions

L365×Φ63mm


(Φ14.37×H2.48)

Loading Capacity

20kg


(44.09lb.)
Features
Matsuura; Established World Leaders in 5-axis Technology
The TCX-365 possesses Matsuura's renowned 4th & 5th axis technology. A vast array of components
within its envelope can be held on the 4th-axis table whilst being machined utilizing our legendary
simultaneous 5-axis processing.
Axis configuration

Synchronized & Automated Solution for 5 Axis-Operations
Effortless, Programmable Tailstock and Steady Rest assure efficient 5-axis machining – in one set up.
Tailstock –
Stroke: 300 mm (11.81 in.) (servo motor driven)
Randomly programmable tailstock pushing force

Steady rest –
Supporting the workpiece outer surface with three holders
Synchronization with X axis by a servo motor

CONTACT
Please feel free to contact us.
We also accept suggestions for customizations and operations.