The entire company is a showroom.
This is our philosophy, our core ethos, and our promise to customers.
President Greetings
Growing our reputation across the World,Matsuura will continue to be dedicated to:
ingenious manufacturing, innovation, commitment to excellence and relationship-based business development, and embracing the future.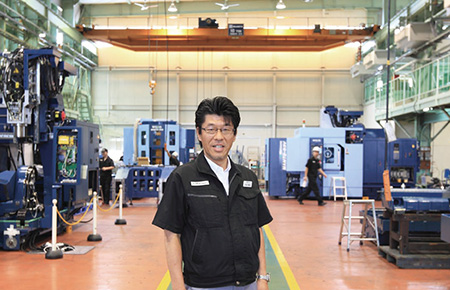 President Katsutoshi Matsuura
"The entire company is a showroom." This is one of the teachings of our founder who emphasized that customers only truly can understand the quality of our products by seeing everything about our company including the factory and staff members. This teaching is instilled throughout the company to this day; by this, we are nurturing a commitment to Matsuura quality at every level of our company. We have aspired to implement ingenious manufacturing and have introduced innovative products to the world. In addition, our previous presidents, President Toshio and President Masanori, built our current management foundation by travelling across the world to gain customers' trust and expand our business globally.
These two seamlessly-integrated tides drive today's Matsuura. My mission is to build upon our strong foundations further and take this company to new heights and achievements.
We continue to build upon and innovate within our organizational structure, enhancing production efficiency, and creating next-generation core businesses and revenue streams. Of course our relationship with our customers, which has been developed over decades through our machines, is at the core of these efforts. We will continue to be open, to be fully committed to our customers, and to manufacture with sincerity and integrity. I promise we will both meet and exceed your rightful expectations of us.
ABOUT Matsuura