Matsuura Quality: Precision and Ties created by combining People and Things
Based in Fukui, Japan, Matsuura Machinery Corporation is a premier CNC machine tool manufacturer operating on a global scale.
Our company is driven by a manufacturing ethos that is thoroughly committed to innovative excellence based on our philosophy: "Do what no one else can do," as well as by the relationships we have built with our global customers and partners since our establishment in 1935. Our continued success is founded upon our skilled workforce, offering traditional craftsmanship combined with state-of-the-art engineering principles and our total commitment to excellence in product de sign, innovation, and manufacturing.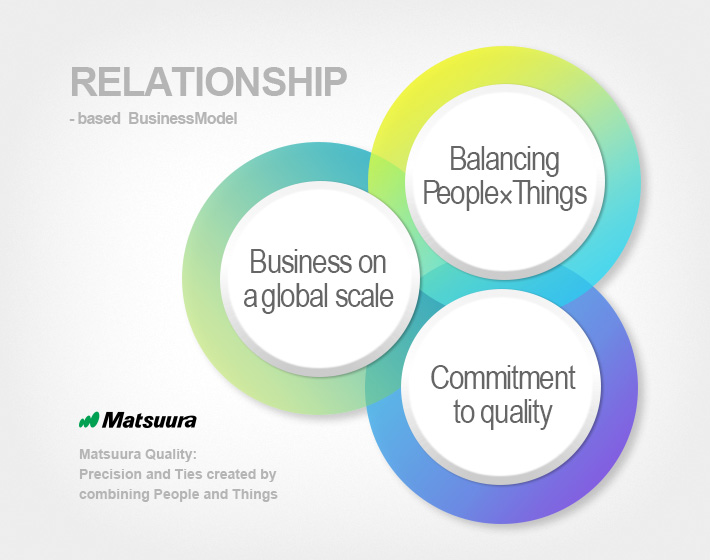 Announcement of organizational changes of Matsuura
Information
Company Name
Matsuura Machinery Corporation
Head Office
4-201 Higashimorida, Fukui-city 910-8530 Japan
Date of Foundation
August, 1935
Date of incorporation
September, 1960
Capital
¥ 90 million
Annual turnover
13.06 billion yen (FY2021, export ratio 71%)
Business description
・Manufacture and sales of machine tools (machining centers)
・Manufacture and sales of metal laser sintering hybrid milling machines
・Sales of CAD/CAM systems
Employees
400
Member of
Japan Machine Tool Builders' Association
Fukui-ken Machine Industry Organization
Center for Information on Security Trade Control
Overseas Branch Offices
Matsuura Europe GmbH (Germany)
Matsuura Machinery Ltd (UK)
Elliott Matsuura (Canada)
Matsuura Machinery USA (U.S.A)
Matsuura Machinery Taiwan Co.,Ltd (Taiwan)
Matsuura Machinery Corporation Shanghai Representative Office (China)
–>