5-Axis process ×Multi-tasking×Unmanned
Its high precision multi-tasking achieves sustained unmanned production
& ultimate process integration.
New possibility of "production" begins from CUBLEX series.
Features of the CUBLEX Series
Milling + turning + grinding* incorporated in one machine.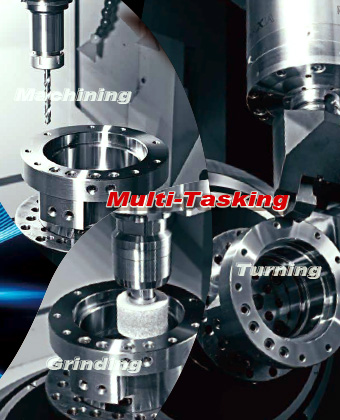 High-Precision Machining×Unmanned Operation×Cost Effective
Process of milling, turning, and grinding are integrated into one machine so that its cost reduction and one-chucking operation eliminate errors accumulated from setups and enable high-precision machining in unmanned operation for extended durations.
※Option
C-axis Drive with a DD Motor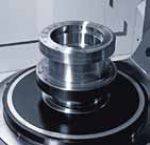 C-axis drive with a DD motor enables high-speed and high-accuracy C-axis positioning in milling mode; high-speed chuck rotation in turning mode. Those speeds are highest speeds in their class.
Options - From Prototype & One off Pieces to Vast Production Runs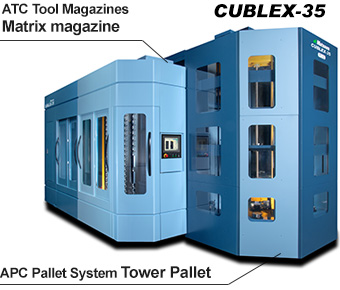 Tool magazines that can hold enough tools for various processing tasks are available.

Pallet changers for flexible manufacturing system are available.
CONTACT
Please feel free to contact us.
We also accept suggestions for customizations and operations.