Products
High Precision Linear Motor Machine LF-160/LV-500

High Precision Linear Motor Machine
LF-160/LV-500
The Ultimate in High Speed and High Accuracy!! Ever-Evolving Linear Motor Machine
Newly Developed Ultra-Low Vibration Spindle offering Polish less for Molds

Achieve Manpower Savings and High Productivity in High-Variation/Low-Volume Production and Prolonged Unmanned Operation

Matsuura Original Collision Prevention Function (Intelligent Protection System) installed on the NC screen as Standard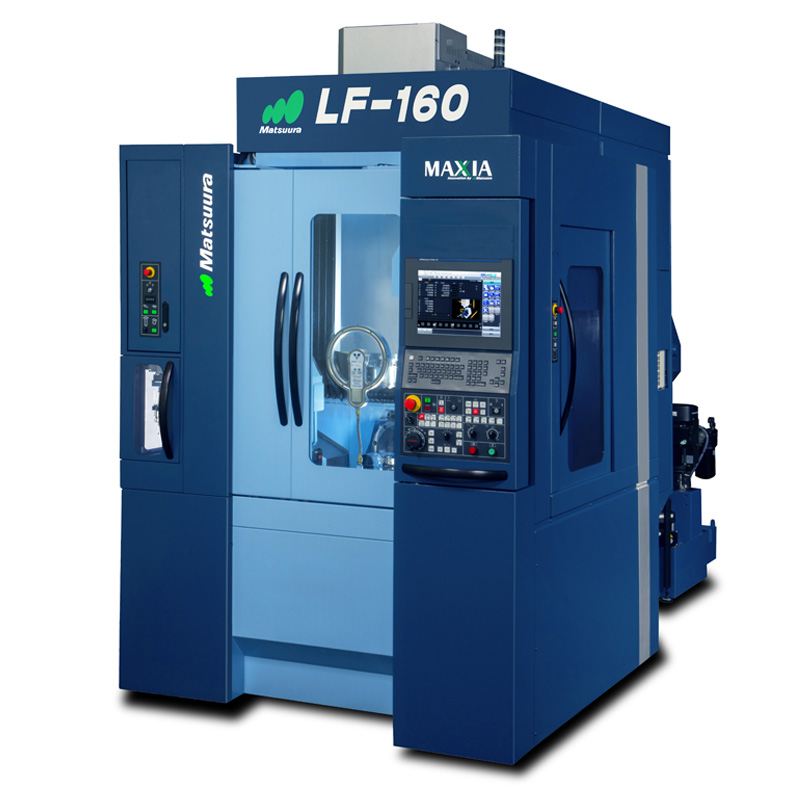 If you're not sure which product to choose...
Max. Work Size
Maximum Work Size
Standard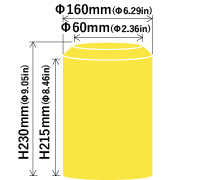 Max. work dimensions

Φ160×H230mm
(Φ6.29×H9.05)
*Bullet shape

Loading Capacity

20kg


(44lb.)
Maximum Work Size
with PC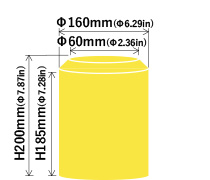 Maximum Work Size

Φ160×H200mm
(Φ6.29×H7.87)
*Bullet shape

Loading Capacity

20kg


(44lb.)
LV-500 Max. work dimensions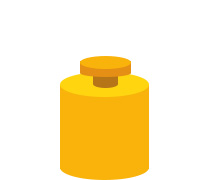 Max. work dimensions

100kg
Features
Basic Performance
LF-160
Shorten Mold Polishing Process by Surface Roughness Ra0.1μm in High Speed Machining
For the market that requires ultra-precision machining, and customers who require less mold surface polishing, Matsuura achieved Ra0.1μm (*1) or less in surface roughness during high speed machining with the newly developed low-vibration spindle (65% reduction versus conventional). The newly developed low-vibration spindle suppresses tool rotation runout and contributes to extending the life of small-diameter tools.
(*1 Ra0.1μm is an actual value, not intended to guarantee the performance)

Achieve Manpower Savings and High Productivity in High-Variation/Low-Volume Production and Prolonged Unmanned Operation
To solve labor shortages in your workplace, the LF-160 / LX-160 can optionally build an automation system with up to 338 tools (matrix magazine) and up to 91 pallets (linear pallet system), while easily achieving high-variation/low-volume production and prolonged unmanned operation. The tool/pallet schedule management functions are built into the NC screen. Matsuura's in-house software, developed by engineers with decades-long experience, makes your daily management easier. Even during prolonged unmanned operation, stable machining accuracy can be achieved by equipping Matsuura's newly developed environmental thermal displacement compensation function as standard.
Matsuura Original Collision Prevention Function (Intelligent Protection System) installed on the NC screen as Standard
Previously requiring an external PC, this function prevents collision from programming errors during auto operation and human errors during manual operation.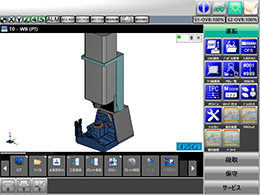 ATC/APC options for extended unmanned operation
ATC Magazines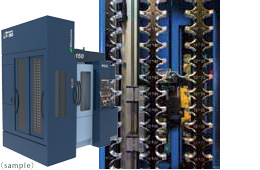 Matsuura's lineup of fers chain type magazines extendable to 30 or 50 tools and matrix magazines that hold a maximum of 338 tools.
APC Magazines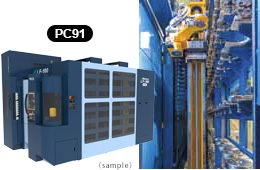 Linear pallet systems PC42 and PC91 are included in the lineup
CONTACT
Please feel free to contact us.
We also accept suggestions for customizations and operations.