5-Axis Vertical Machining Center
MX-420 PC10
We asked our customers;
"How can we improve
the MX-330 PC10 ?"
―they replied;
MAKE IT BIGGER.
Introducing; the MX-420 PC10
Fully automated 5 axis unmanned production.

Matsuura hand-built 5 axis quality; exceptional performance,
low cost of ownership & assured residual value.

Manned or Unmanned; ergonomic & dynamic design performance assures productivity.

Equipped with the Matsuura G-Tech 31i; touch screen
with large display for operator comfort & precise control.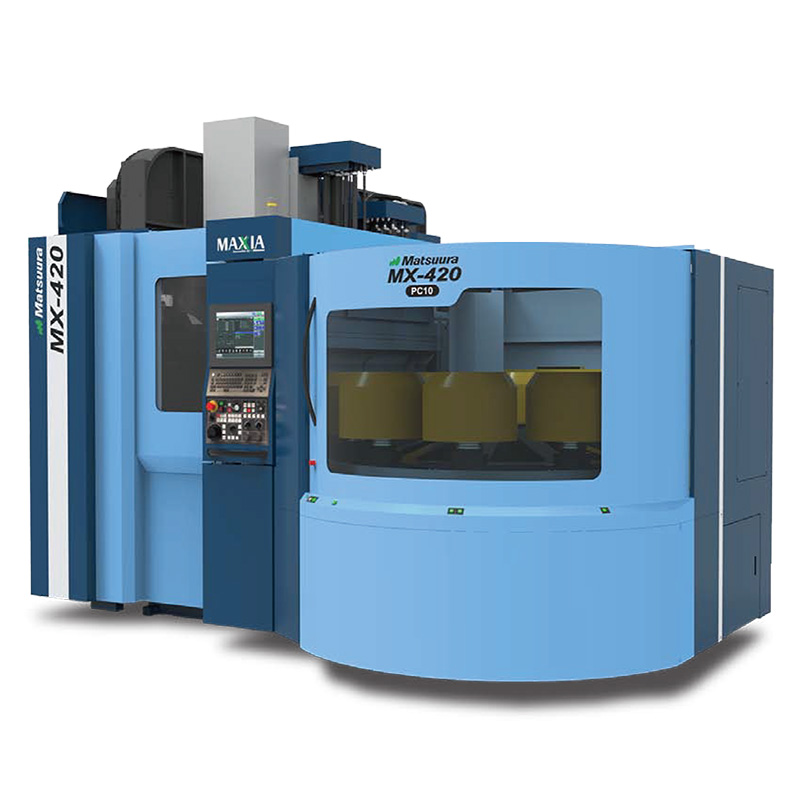 If you're not sure which product to choose...
Max. Work Size
Max. Work Size
PC10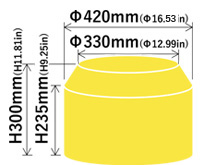 Max. work dimensions

Φ420×H300mm


(Φ16.54×H11.81)

Loading Capacity

80kg


(176.37lb.)
OPTIONRecommendation for simple automation
Simple Automation
Automation Package Option for Matsuura reliable & ease-of-use 5-axis machining, with standard 30 tools and optional 60/90 tools plus a floor pallet system (PC10), building a simple automated & unmanned operation system even with a small footprint.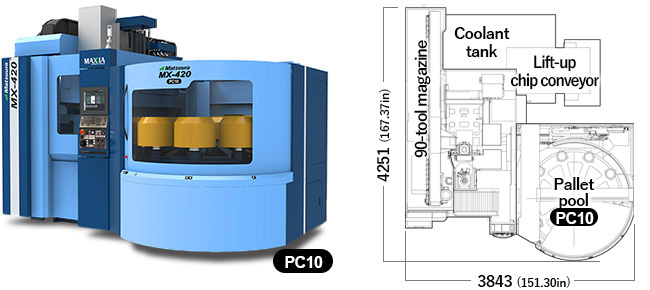 Item
ATC
APC
Number of pallets
Pallet Types
Specifi
cations

30 tool
(drum magazine)
Standard

60 tool
(chain magazine)
Option

90 tool
(chain magazine)
Option

10

(Floor pallet system)

CAPTO C6
Learn more about automation and unmanned operation solutions
Features
Spindle:Spindle

BT40 Spindles ; The Industry Standard , Designed and Developed
by Matsuura – the pioneers of highly rigid CNC Spindle Technology
15000min-1
( 5.5/7.5kW , 65.1N・m )
Option
High-power type spindle
15000min-1
( 7.5/15kW , 119.3N・m )
Option
High-speed type spindle
20000min-1
( 11/15 , 15/18.5kW , 108.4N・m )
CONTACT
Please feel free to contact us.
We also accept suggestions for customizations and operations.