5-Axis Vertical Machining Center
MX-420 PC10
We asked our customers;
"How can we improve
the MX-330 PC10?"
―they replied;
MAKE IT BIGGER.
Introducing; the MX-420 PC10
Fully automated 5 axis unmanned production.

Matsuura hand-built 5 axis quality; exceptional performance,
low cost of ownership & assured residual value.

Manned or Unmanned; ergonomic & dynamic design performance assures productivity.

New Matsuura Operating System
MiOSmounted

Improved Productivity
Speeding Up 4/5-Axis Operations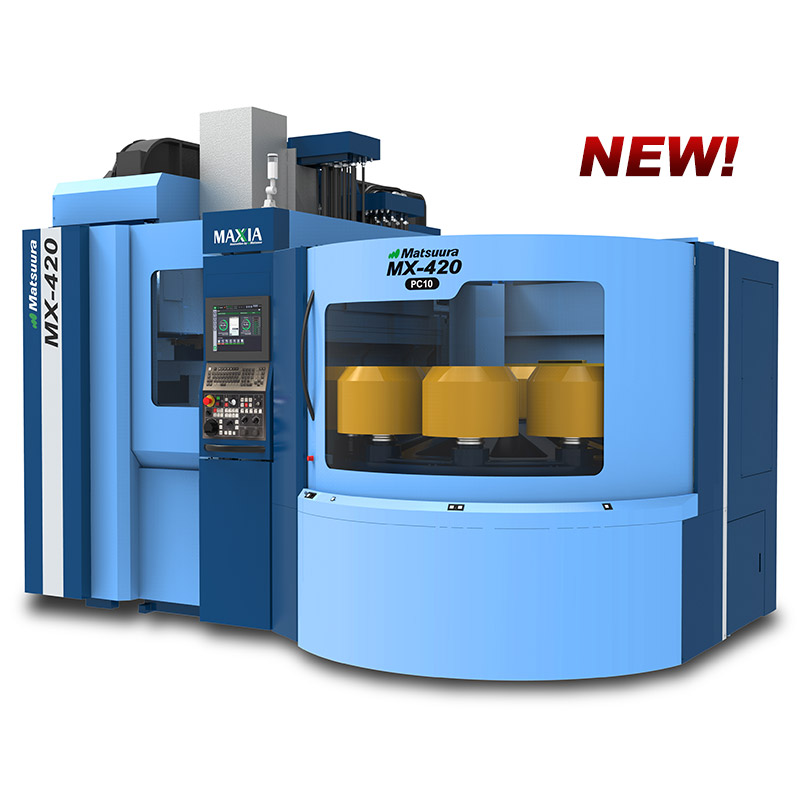 If you're not sure which product to choose...
Max. Work Size
Max. Work Size *with restrictions
PC10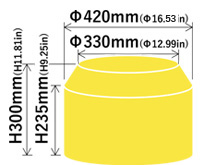 Max. Work Size

Φ420×H300mm


(Φ16.54×H11.81)

Loading Capacity

80kg


(170lb.)
OPTIONRecommendation for simple automation
Simple Automation
Automation Package Option for Matsuura reliable & ease-of-use 5-axis machining, with standard 30 tools and optional 60/90 tools plus a floor pallet system (PC10), building a simple automated & unmanned operation system even with a small footprint.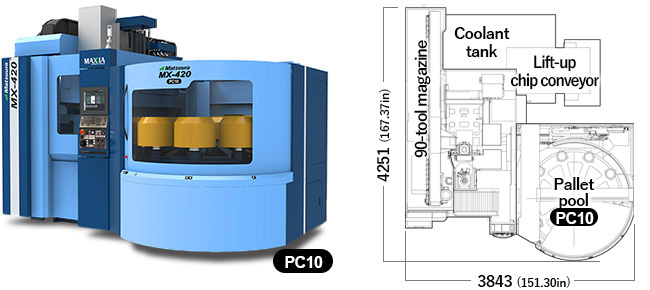 Item
ATC
APC
Number of pallets
Pallet Types
Specifi
cations

30 tool
(drum magazine)
Standard

60 tool
(chain magazine)
Option

90 tool
(chain magazine)
Option

10

(Floor pallet system)

CAPTO C6
Learn more about automation and unmanned operation solutions
New Matsuura Operating System

M

iOSmounted
Workload reduction by ease-of-use operability;
New Matsuura Operating System enables secure and reliable unmanned operation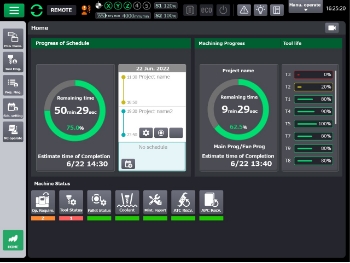 The user interface was updated for the first time in 10 years, and the newly developed Operating System, as standard, enables intuitive operability. The main screen dispalys all necessary information for automatic operation, such as machining schedule, machining progress (start/end time display), tool life, machining program and tool management pre-check. Machine status can be seen at a glance facilitating secure and reliable unmanned operation. In addition, to prevent delivery delays due to machine setup time or machine stops caused by human errors in machining schedule setups, all machining data (programs, instructions, images, work offsets, machining time, etc.) can now be managed as one (up to 1,000 project data can be set into one machine), enabling easy and reliable night/weekends unmanned operation. Operation efficiency has been further improved by enlarging the operation area in the NC screen (conventional 12 inch to 13.7 inch).
Ensuring stable and high accuracy machining in extended unmanned operation;
New automation system maximizes your operation efficiency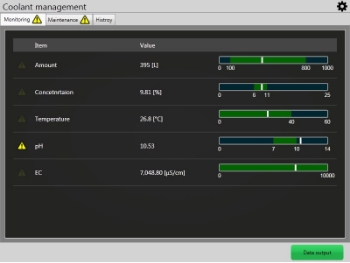 To further increase the productivity of extended unmanned operation in Matsuura's 5-axis machining and multi-pallet systems, the "coolant system" and the "sludge collection" are available as options to ensure stable high accuracy machining.
The"coolant system" monitors the state of coolant in the machine (amount of coolant, concentration, temperature, pH value, etc.) and automatically supplies the required amount of coolant to maintain the set amount and concentration during extended unmanned operation.
The new system prevents unexpected machine stops due to lack of coolant and eliminates the need to replenish coolant on weekends (*available water-soluble coolant only).
The "sludge collection" removes more than 90% of the sludge in the tank which can shorten the life of tools and coolant (available castings and aluminum sludge only) and reduces running costs by prolonging the life of tools and coolant, contributing to a cleaner work environment by eliminating the odor of spoiled coolant.
To reduce issues with chips during machining and minimize cleaning time inside the machine, flat areas and bolts have been reduced to manage chip accumulation.
Productivity improvement by reduction of machine downtime;
New visualizing system for reliable night/weekends unmanned operation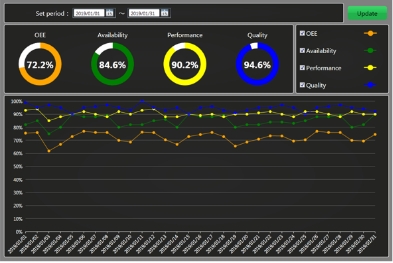 To optimize production efficiency, the "Operation Status Monitoring" is installed as standard for visualizing operation status on the NC screen.
To reduce machine downtime, the "monitoring camera" and the "Matsuura Remote Monitoring System" are available as options enabling reliable unmanned operation. The system quickly provides alerts when the machine stops or alarms sound. Customers may access the pallet management screen from a remote location and immediately respond to sudden schedule changes.
"Machine Information Output (MT Connect)" can be selected as an option for visualizing the operation status of the entire factory, including machines from other manufacturers.
Features
Spindle:Spindle

BT40 Spindles ; The Industry Standard , Designed and Developed
by Matsuura – the pioneers of highly rigid CNC Spindle Technology
15000min-1
( 5.5/7.5kW , 65.1N・m )
Option
High-power type spindle
15000min-1
( 7.5/15kW , 119.3N・m )
Option
High-speed type spindle
20000min-1
( 11/15 , 15/18.5kW , 108.4N・m )
CONTACT
Please feel free to contact us.
We also accept suggestions for customizations and operations.