5-Axis Vertical Machining Center
MX-520
For a smooth Transition To 5-Axis Machining MX-520
Improved productivity with cycle time reduction by performance improvement of machine movement

Expandable automation design offering both manpower savings and high productivity

Total support functions for reliable 5-axis machining and prolonged unmanned operation

Environmental protection by reducing wasteful power consumption with auto power off function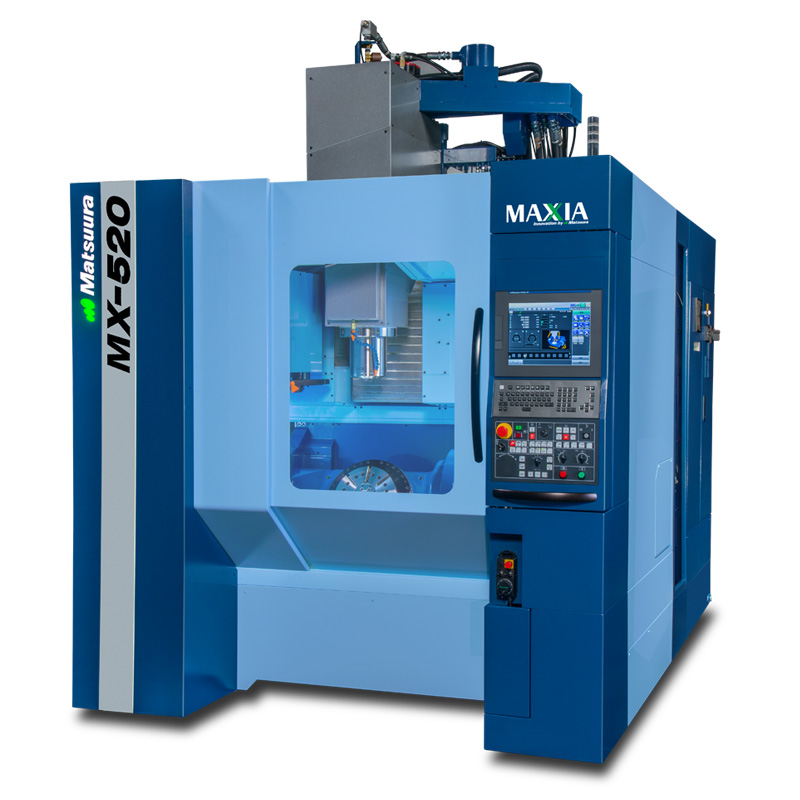 If you're not sure which product to choose...
Max. Work Size
Maximum Work Size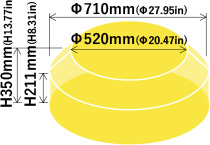 Max. work dimensions

Φ710×H350mm


(Φ27.95in.×H13.77in.)

Loading Capacity

200kg


(440lb.)
Maximum Work Size
PC4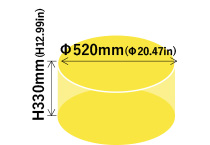 Max. work dimensions

Φ520×H330mm


(Φ27.95in.×H12.99in.)

Loading Capacity

175kg


(385lb.)
OPTIONRecommendation for simple automation
Simple Automation
Affordable, Reliable Unmanned 5 Axis Production Unmanned Automation Package OptionOption
Matsuura designed and built compact OEM 4 pallet system, with 90/120 tools as standard for maximum production and optimized spindle utilisation.
Excellence is affordable; The MX-520 delivers our legendary 5 axis automated production to within the investment reach of all machining companies.

Learn more about automation and unmanned operation solutions
Features
Basic Performance
High Productivity with Cycle Time Reduction by Machine Movement Performance Improvement
To reduce a cycle time that has a direct influence over the productivity of customers, the newly designed MX-520 achieved a cycle time reduction of 10% or more (compared to conventional model) by improving the 4/5 axis rapid traverse rate to 33/50min-1 (conventional to 17/33min-1) and the performance of machine movement.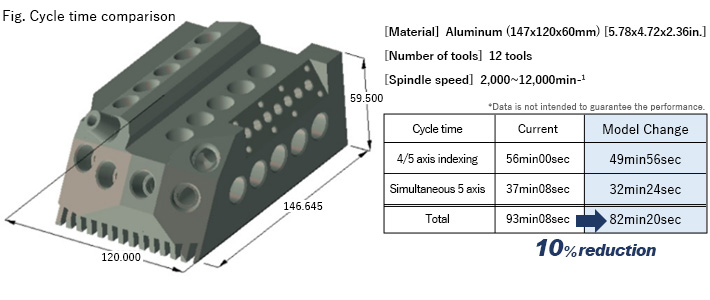 Manpower Savings and High Productivity: Capable of High-Variation/Low-Volume Production and Prolonged Unmanned Operation
To solve labor shortages in your workplace, the MX-520 can optionally build as a simple automation system with PC4 (floor pallet system) and 90/120 tool magazine, while easily achieving unmanned operation with a small footprint. In addition, the MX-520 and our high-end model, the MAM72-52V PC15 (530 tool magazine at maximum) both utilize the same pallets, making it easy to smoothly step up to full-spec automation. A new 15,000 min-1 is added to the spindle lineup, increasing the options for various machining to meet customer demands.
Matsuura Original Collision Prevention Function (Intelligent Protection System) installed on the NC screen as Standard
Previously requiring an external PC, this function prevents collision from programming errors during auto operation and human errors during manual operation.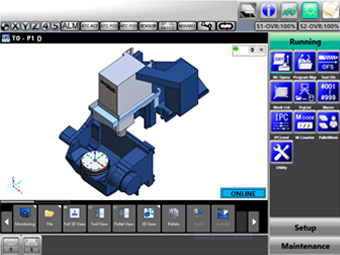 CONTACT
Please feel free to contact us.
We also accept suggestions for customizations and operations.