5-Axis Vertical Machining Center
MX-850
Introducing the big brother of the globally acclaimed MX-520
From Beginner to Advanced, the MX-520 offers
Sublime Usability

Superb & Efficient Design

Large Workpiece Machining

MAXIA Spindle that effectively works for heavy cutting
and high-speed machining.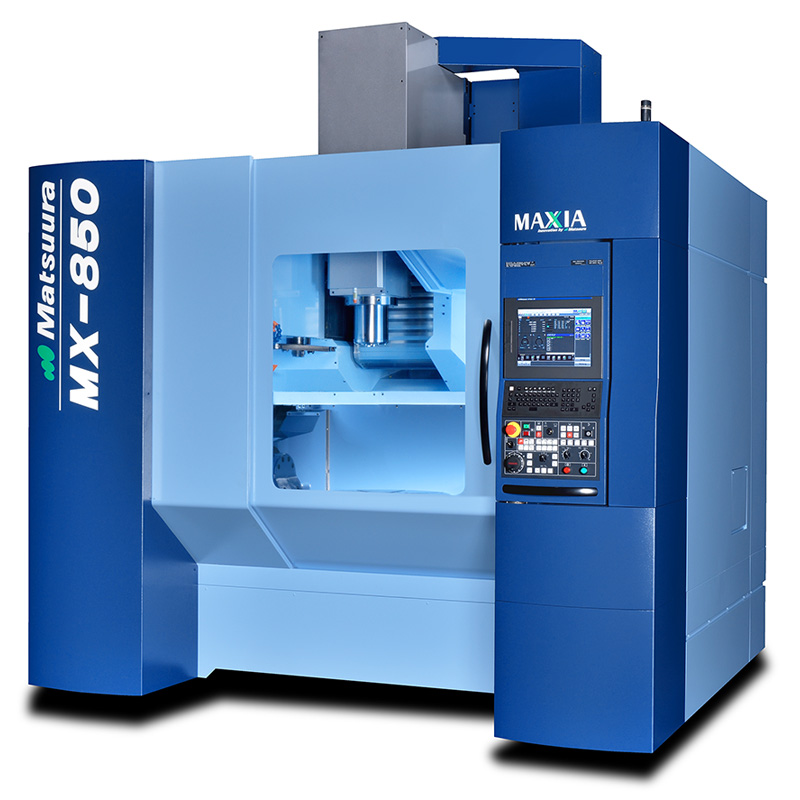 If you're not sure which product to choose...
Max. Work Size
Maximum Work Size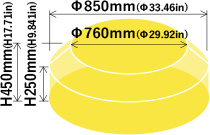 Max. work dimensions

Φ850×H450mm


(Φ33.46in.×H17.71in.)

Loading Capacity

500kg


(1100lb.)
Max. Work Size *with conditions
PC4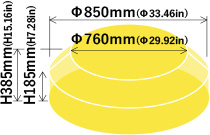 Max. work dimensions

Φ850×H385mm


(Φ33.46in.×H15.15in.)

Loading Capacity

400kg


(881lb.)
OPTIONRecommendation for simple automation
Simple Automation
Affordable, Reliable Unmanned 5 Axis Production Unmanned Automation Package OptionOption
Matsuura designed and built compact OEM 4 pallet system, with 90/120 tools as standard for maximum production and optimized spindle utilisation.
Excellence is affordable; The MX-520 delivers our legendary 5 axis automated production to within the investment reach of all machining companies.

Learn more about automation and unmanned operation solutions
Features
Basic Performance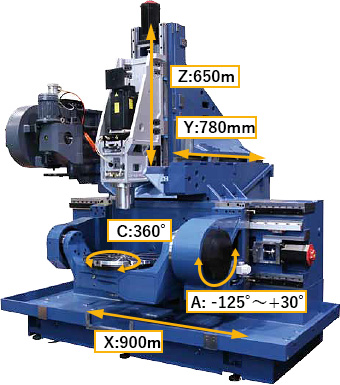 Highly Durable RAM Type Structure
The MX-850 has been designed with a RAM type structure, offering a compact & highly durable machining platform. Design advances have afforded the MX-850 a large machining enclosure, within this class. Matsuura's established high accuracy & reliability comes as standard with the MX-850.
Table Options That Meet All Machining Needs
The Φ500mm(Φ19.68 in.) table equipped as standard. You can also choose from a Φ700mm(Φ27.55 in.) table or one with an attached flat table (Φ500mm (19.68 in.)) according to your machining needs.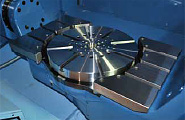 ▲Specifications with a flat table. (Φ500mm(19.68 in.))[Option]
Operability & Usability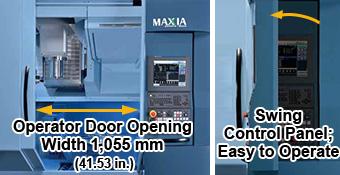 The MX-850 possesses a cavernous enclosure door opening width of 1,055mm – allowing safe and ergonomic loading of even the most unwieldy billets. The distance from the front of the machine to the spindle is just 110mm – assuring operator comfort whilst work setting & routine maintenance.
A sliding roof cover, incorporating a proven Matsuura design, affords the operator a spacious 435mm roof opening for loading billets safely by crane.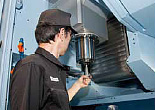 Easy operator access to the spindle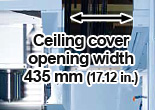 Crane access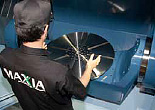 Excellent accessibility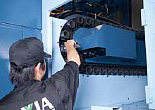 Easy tool setup
CONTACT
Please feel free to contact us.
We also accept suggestions for customizations and operations.