Further Innovation & Ultimate 5 Axis
MAM series, pioneer of 5 axis machining center,
continues improving with Matsuura's heritage.
Toward the ideal 5 axis machining center.
Features of the MAM72 Series
Options - From Prototype & One off Pieces to Vast Production Runs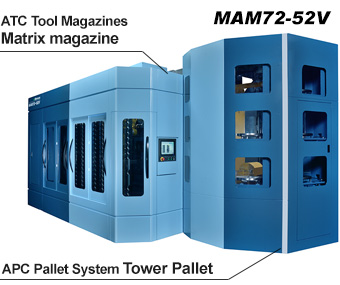 Tool magazines that can hold enough tools for various processing tasks are available.

Pallet changers for flexible manufacturing system are available.
spindles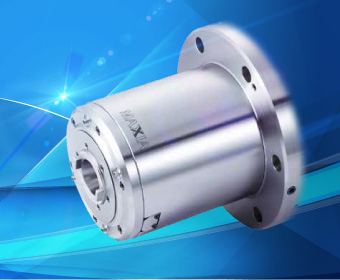 spindles from Matsuura – the pioneers of High Speed Spindles.
Renowned the world over for their reliability, precision, rigidity &
outstanding durability and performance,

is bland name
for Matsuura spindles – the leading thechnology innovators for HSM spindles.
Equipped with a proven auto-grease lubrication system.(#40)
Pursuing ever more reliable and maintenance free technologies,
the proven auto-grease spindle lubrication system is a standard
feature on Maxia spindles – delivering maintenance free operation for life.
CONTACT
Please feel free to contact us.
We also accept suggestions for customizations and operations.